What do we do at Sumalao?
* We are running, at 100%, out Guest accommodations, even for extended periods of time, including completely equipped full room and board.

* We have the necessary infrastructure for realizing culturally orientes events, such as: small concerts, plays, arts and craft shows, dinners, etc.; meetings for personal and social development, either private or community-related.

* We conduct tourist-oriented activities, such as: visits to sights of relevant natural beauty, historical sights, ecological sights; community-related socio-economic and cultural events, for example, craft centers, fishing villages, forest, flora and fauna reserves, centers for artistic and folkloric development; museums, clubs, etc. We shall also introduce you to the local cuisine, including wines, confectionery, etc.

* We organize fishing excursions and water sports; adventure tourism, trekking and camping; skiing and mountain climbing observation of flora and fauna, etc. We have available "Home-style Chilean Hospitality tours" for long weekends; other one week or 10-day tours for visiting the Valdivia area, the Southern Lake Region and/or Chiloé.

* We can arrange a "Summer Spanish School" (and Japanese) for young people of different nationalities, emphasizing not only on the theoretical aspects of the language, but also the living experience of the people who speak the language, through day-to-day coexistence with them.

* We will also have available Cooking classes, whereby we will include basic cooking courses, traditional and international courses, for youth, students, community groups, Chileans and/or foreigners.

* We will organize and develop Workshops for teaching various arts and handcraft techniques, and growing techniques, including production, marketing, import/export (ceramics, paper art, weaving, embroidery, confectionery, origami, theater and literary wotkshops, flower and vegetable gardening) at the community and private level.

* We will realise and/or participate in projects for the protection and development of the native forest (and everything which that entails), in combination with domestic and/or international institutes or groups which hope to instill respect, care, love and sustainable development, among the community or among the guests.

We speak English, Spanish and Japanese.
Cordially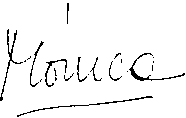 "Sumalao" House
P.O. Box: Casilla 1161 Valdivia     
Fono/Fax: (56-63) 282251
Valdivia, Chile
e-mail: sumalao@chilesat.net